Dr Katherine Smallcombe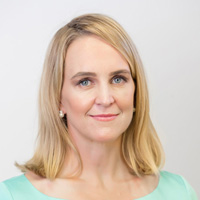 Dr. Katherine Smallcombe MB BS (Hons) BSc FRANZCO is a Queensland trained Ophthalmic Surgeon who strives to build excellent doctor-patient relationships based on trust, open communication and respect.
She is the first surgeon in Australia and New Zealand to become an accredited P.E.R.F.E.C.T. for PTERYGIUM® PARTNER, after completing a Fellowship with Professor Lawrence Hirst, the pioneer of the surgical procedure.
Dr Smallcombe graduated from the University of Queensland with a Bachelor of Medicine and Bachelor of Surgery (Honours) in 1999 as well as a Bachelor of Science in 2004.
She was awarded the K.G. Howsam Medal for academic excellence at the end of her final year of Ophthalmology Training under the auspices of The Royal Australian and New Zealand College of Ophthalmologists (RANZCO).
Dr Smallcombe was selected as the inaugural Fellow of The Fred Hollows Foundation and continues to serve on their Medical Advisory Committee. She is a member of the Australian Society of Ophthalmologists and has participated in a number of outreach trips to the Northern Territory through their Indigenous and Remote Eye Services (IRIS) program.
In addition to The Australian Pterygium Centre, Dr. Smallcombe works in her busy private ophthalmic practice, KindSIGHT in Indooroopilly and Redcliffe, where she provides specialist eye services focusing on diseases of the aging eye, including cataract surgery, age related macular degeneration and glaucoma, as well as the management of diabetic eye disease.