Dr Brett Drury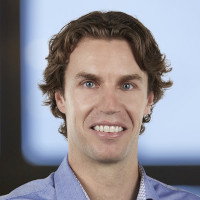 Dr Brett Drury is an Australian trained ophthalmologist who has undertaken advanced anterior segment surgical training at world leading institutions, the Royal Victorian Eye and Ear Hospital and Manchester Royal Eye Hospital.
He first became interested in P.E.R.F.E.C.T for Pterygium® after seeing patients who had undergone the procedure and observing the superior outcomes compared to those undergoing standard pterygium surgery. As a result he underwent training by Professor Laurence Hirst, becoming the only Ophthalmologist on the Gold Coast accredited to perform P.E.R.F.E.C.T for Pterygium® surgery.
In addition P.E.R.F.E.C.T for Pterygium® he has also undergone subspecialty training in corneal and refractive surgery and glaucoma. This allows him to offer the full spectrum of anterior segment eye care. His areas of expertise are:
Cataract surgery
Refractive surgery
Corneal transplantation
Pterygium surgery using P.E.R.F.E.C.T for Pterygium®
External eye disease
Complex and micro invasive glaucoma surgery
Due to his passion for education and appreciation for those who have taught him throughout his career, Dr Drury also supervises the training of future Ophthalmologists on the Queensland ophthalmology training program.
He consults and performs surgery at both Coolangatta and Southport to provide excellent care to the Gold and Tweed Coasts.